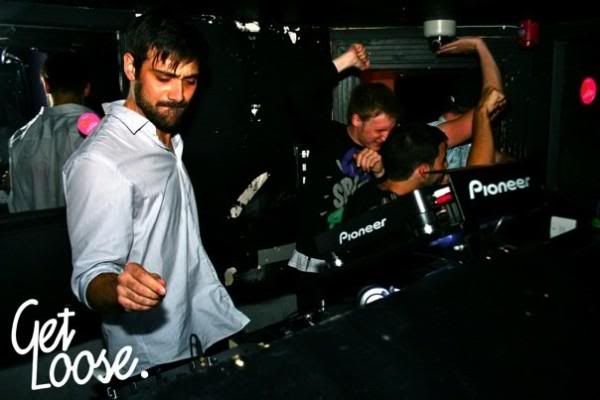 This is a really nice mix i got a while back from
Solo
. Ive been playing alot of his tracks at MrJones for the last few months and ive been listening to this mix nonstop. Its full of lovely funky cowbell-y House with a little Hip-hop. Anyway hope you enjoy it.
Solo Fabric Promo Mix
(direct rapidshare link)
Tracklist
The Godfather Theme
Cypress Hill-"Hits from the Bong"
Mfdoom&Dangermouse-"Sofa King"
F.Rich,Prok&Fitch-"Naga"
Dj Chus,Niki B&Christian E-"Hossa"-C.Soul Rmx
DjGregory&GregorSalto-"Con Alegria"-SOLO Rmx
Gramophonedzie-"WHy Don't You"
James Brown-"Super Bad"
S.Samson-"Riverside"-Afrojack Rmx
SOLO-"Congaloid"
Bastian Schuster-"New Orleans"
Dj Jean,Asino-"The Bomb"
Afrojack&Diplo-"How I like it"-Kid Kaio/R.sinester Rmx
Dopamine-"Spunk"
SOLO-"Joga Bola"
Dennis_Dj Vasco- "
Renaissance Man-"Spraycan"
Layo&Bushwacka-"Love Story"-SOLO Bootyleg
L.Charmes,Kid Kaio-"This sound is"
Maskio-"Human Jungle"-Santos Reedit
Flash 2.9″-Cdr
Tiga-"Shoes"- Noob Rmx
SOLO-"Rawmania"
Max Romeo-"Play with your pussy"
Heres a nice track from it too.
Solo - Congaloid
(zippyshare)